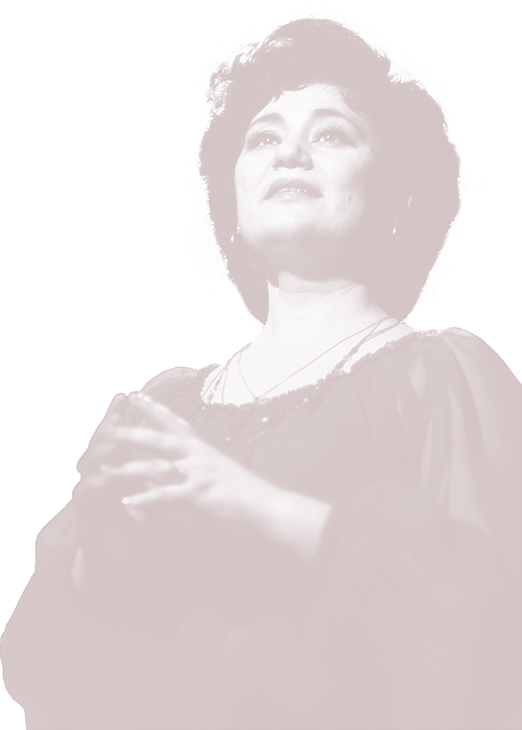 Oxana Kramareva
Soprano Ukraine
CURRENT REPERTOIRE
Oksana Kramareva was a prize-winner in several international competitions, including the 2nd prize at Plácido Domingo's World Opera Competition OPERALIA 2008 in Québec, 1st prize at the International Competition of Alchevsk (2003, Ukraine), 1st prize at the International Competition Solovyini Yarmarok (2004), and 1st prize at the International Elena Obraztsova Competition in St. Petersburg in 2005.
She started her opera career as a soloist of Kharkov Opera in Ukraine in 2004 and soon after that became a member of the soloist ensemble at the National Opera in Kiev, where she has worked ever since. Her roles have included Tatjana in Eugene Onegin, Lisa in Pique Dame, Leonora in Il Trovatore, the title roles in Aida, Norma,Tosca and Turandot as well as Yaroslavna in Borodin's Prince Igor,Elisabetta in Don Carlo. Guest engagements have taken Oksana around the world, performing roles such as Leonora (Il Trovatore) in Germany, Aida in Spain and Japan in 2006, as well as in 2007 at the Tatarstan National Opera, and Yaroslavna with St. Petersburg Opera on a tour to Japan. In 2008, Oksana appeared in Verdi's Requiem and as Lisa (Pique Dame) the role of the Countess was Elena Obraztsova at the St.Petersburg Opera .The following year, Oksana was invited to sing Aida at the Quebec Opera House in Canada and Amelia (Un ballo in maschera) at the Aalto Opera in Essen in 2010. In January 2012, was invited to sing in the title role of Puccini's Turandot in Trondheim and, the following year, she toured the Netherlands in the title role of Tosca.
In spring 2015, Oksana sang Aida at Malmö Opera and in the summer she portrayed Tosca at St. Margarethen Opera Festival. In spring 2016,she returned to Malmö Opera in the role of Amelia (Un ballo in maschera) under the baton of maestro Morandi and later in the season, was heard as Norma at the Kassel State Opera in Germany. In 2016, she debuted with the role Abigaille (Nabucco) at the Ukrainian National Opera in Kiev and went on tour with this role in the Netherlands and later on at the Shalyapin Festival in Kazan and in Maribor.Future performance as Abigail (Nabucco) DOMSTUFEN-FESTSPIELE in ERFURT at the 2022.
Most recent engagements include Amelia at Malmö Opera, Beethoven's 9th Symphony on a tour to Japan, Turandot with the Jalisco Philharmonic Orcestra in Guadalajara, Mexico, and a concert at the Ravenna Festival presenting excerpts from Nabucco performing the part of Abigaille under the baton of Maestro Riccardo Muti.