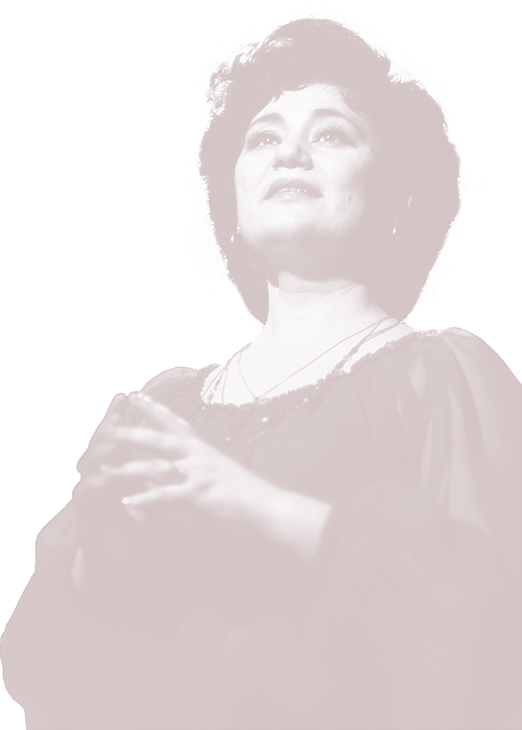 Daniel Jinga
Daniel Nicolae Jinga (b. January 11, 1978, Buzău) is a Choir Master of the National Opera in Bucharest and principal conductor of the Muntenia Symphony Orchestra in Targoviste. He had as teachers or mentors Marin Constantin, Petre Crăciun, Stelian Olariu, Dan Mihai Goia, Valentin Gruescu, Sharon Hansen and Erwin Ortner.
He has established himself as the second conductor of the Chamber Choir "Madrigal" and founding conductor of the Chamber Choir "Accoustic", with which he addresses a complex repertoire: sacred music, folk works, European renaissance, contemporary music and theater and film music, collaborating with directors such as Alexandru Tocilescu, Alexandru Darie, Alexander Hausvater, Alexandru Dabija.
He is the initiator and conductor of some symphonic or "mainstream" pop-rock projects that had as protagonists Vlad Mirita, PHOENIX, IRIS, Smiley, Marius Moga, Gheorghe Zamfir, Angela Gheorghiu, Valentina Naforniță, Teodor Ilincăi, Felicia Filip, Irina Iordăchescu, Maria Jinga, Iordache Basalic, Ana Cebotari, Irina Baiant, the "Song" Choir and many others.
Together with the Bucharest Metropolitan Orchestra and the "Muntenia" Symphony Orchestra, he made the album "Rapsodiem", which includes the two Enescu rhapsodies and the "Danube Waves" suite, composed by Iosif Ivanovici. Since 2012 he is Master of Choir of ONB.
Between January 2019 and December 2020, Daniel Jinga was Artistic Director of the Bucharest National Opera.
Studied
He graduated from the Theological Seminary in Bucharest in 1997, after which he attended the courses of the Faculty of Composition, Musicology and Music Pedagogy, at the National University of Music in Bucharest. In 2003, he obtained his bachelor's degree, defending his work entitled "Roman Catholic Liturgical Music after the Second Vatican Council".
Between 2003 and 2004 he attended the master's courses (Conducting Stylistics - Conducted Academic Choir) of the National University of Music in Bucharest, and defended his master's thesis entitled "Psychotechnical means in the art of conducting".
In 2012 he was awarded the title of Doctor of Music of the same university, for the work "Representatives of the choral creation of the Romanian a cappella at the end of the twentieth century and the beginning of the twenty-first century - Choral construction techniques and conducting."
In parallel, he completed the following training courses:
- July 2009 - International masterclass for conducting opera, given by Prof. Univ. Dr. Dumitru Goia, "La Traviata" by Giuseppe Verdi.
- March 2006 - Masterclass for choral conducting with the "Arnold Schoenberg" Choir by Professor Erwin Ortner (Vienna)
- May 2004: Masterclass in choral conducting and conducting stylistics, given by Sharon Hansen (Professor of Music and Art at the University of Wisconsin, USA), in Sinaia.
Activity as guest conductor
"George Enescu" Philharmonic Orchestra Bucharest, Royal Chamber, Cluj Napoca National Opera Orchestra, Bucharest Symphony Orchestra, Bucharest National Opera Orchestra, Bucharest National Operetta Theater Orchestra, Timisoara Philharmonic Orchestra, Concertissimo Symphony Orchestra, Bucharest Metropolitan Orchestra, Madrigal Choir, Song Choir , Sound Choir, Radio Children's Choir, "Bravissimo" Children's Choir, "Symphactory Orchestra"
Activity as choirmaster of the Bucharest National Opera
Premiere:
- "A lost letter" (2012) - libretto and direction by Ștefan Neagrău, music by Dan Dediu, conductor Tiberiu Soare;
- "Don Giovanni" (2013) - directed by Anda Tăbăcaru - Hogea, conductor Vlad Conta;
- "Falstaff" (2015) - directed by Graham Vick, directed by Guillermo García Calvo;
- "So do all" (2016) - directed by John Fulljames, director Adrian Morar;
- "The Barber of Seville" (2016) - directed by Matteo Mazzoni, conductor Marcello Mottadelli;
- "Lucia di Lammermoor" (2017) - directed by Andrei Șerban, director Marcello Mottadelli.
Current repertoire:
"Faust" - Charles Gounod, "Oedipus" - George Enescu, "Tosca" - G. Puccini, "Bohemian" - G. Puccini, "Madama Butterfly" - G. Puccini, "Traviata" - G. Verdi, "Aida" - G.Verdi, "Bal Mascat" - G.Verdi, "Nabucco" - G.Verdi, "Elixirul Dragostei" - G. Donizetti, "Carmen" - G.Bizet, "Nunta lui Figaro" - WA Mozart, "Fidelio "- Ludwig van Beethoven," Lohengrin "- R. Wagner," Tannhauser "- R. Wagner," The Flying Dutchman "- R. Wagner," Manon Lescaut "- G. Puccini," Turandot "- G. Puccini," Messa yes Requiem "- G. Verdi," Carmina Burana "- Carl Orff," The Shoeless Cat "- Cornel Trăilescu.