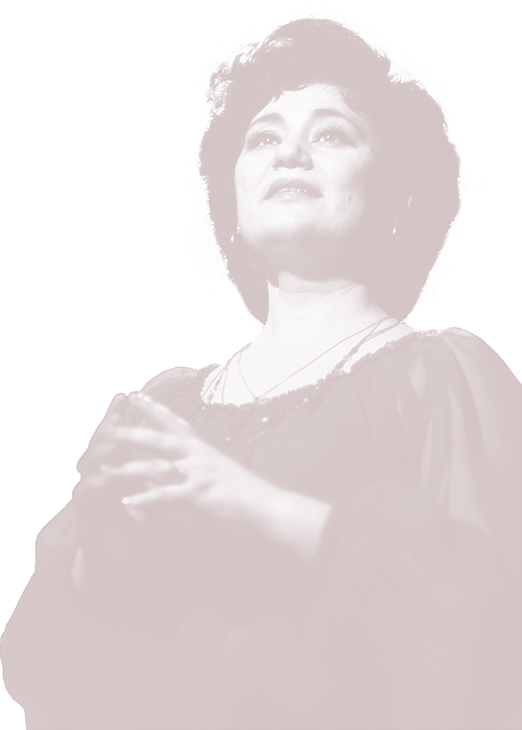 Svetlana Popov
Artist al Poporului
Graduated from State Conservatory " G.Musicescu" at the academic choir conducting specialty (1989). In the period 1990-1992 made postgraduate studies at the symphonic conducting specialty at the music academy "G.Enescu" Bucharest, Romania.
Since 1996 works at the National Theatre of Opera and Ballet.
Collaborates with National Chamber Orchestra of the Organ Hall from Republic of Moldova, National Philharmonic Orchestra "Sergei Luchevici" and with the Radio Orchestra of Bucharest, Romania.
She is senior lecturer at the "Academic singing" department, Mastery of opera discipline at the Music, Theatre and Fine Arts from Moldova.
She participated in International Festival for Young Conductors, Sinaia- Busteni, Romania in1993
REPERTOIRE
Operas:
"La Traviata" by G.Verdi
"The Troubadour" by G.Verdi
"Rigoletto" by G.Verdi
"Aida" by G.Verdi
"Nabucco" by G.Verdi
"Carmen" G.Bizet
"Cavaleria rusticana" P.Mascagni
"Boema" by G.Puccini
"Madama Butterfly" by G.Puccini
Ballets:
"Swan Lake" P.Tchaikovsky
"Nutcracker" P.Tchaikovsky
"The Sleeping Beauty" P.Tchaikovsky
"Don Quixote" L.Minkus
"Giselle" A.Adam
"Romeo and Juliet" S.Prokofiev
"Coppelia" L.Delibes
Symphonic and vocal-symphonic compositions of universal national repertoire.
TOURS
Romania, Spain, Germany, Great Britain, Ireland, Scotland, Switzerland.

In 2005, on 3-4 October - conducted "Nutcracker", in Royal Allbert Hall, London, Great Britain.
January 2009 – conducted "Swan Lake" by P.Tchaikovsky, in Arcimboldi Hall (La Scalla), Italy